Why is Upholstery & Couch Cleaning Important?
Couch and upholstery cleaning is not included in regular cleaning and maintenance activities in a household. However, couches and upholstery that are soiled, faded out or plain dirty are a real eyesore in residential or even commercial and official properties. These are some reasons why couch and upholstery cleaning is important:
Upholstery in homes and offices accumulates a lot of dust, dirt, grime and filth which can be effectively removed with the help of professional cleaning.
Dull, unclean or dirty-looking upholstery can spoil the company image or image of the residence-owner in front of partners and guests respectively.
Unclean upholstery houses and attracts millions of dust particles, dust mites, filth and germs that in turn destroy the air quality in the surroundings. Breathing such air can make people ill, contract allergies and other respiratory disorders.
When to Call Professional Experts for Upholstery Cleaning?
Is your upholstery looking dull, colourless or washed out? Have you used up all DIY tricks available on the Internet but nothing has seemed to work? It is high time you should ring in the services of Spotless Upholstery Cleaning in Actonpark.
Our upholstery cleaning teams have the right kind of experience and expertise to deal with upholstery cleaning. We have specialized cleaning equipment that is beneficial in detecting dirt spots, allergens, stains and smells. Do not settle for any upholstery cleaning professional offering services at low-prices as they may not guarantee quality. We do guarantee high quality and value-for-money services. With our services, you can be assured of getting rid of stains, smells and allergens forever. Hence, this is What Makes Spotless Upholstery Cleaning Actonpark Different from the crowd of upholstery cleaning companies claiming to offer these services.
A specialized machine is then used to extract the dirt and product residue from the upholstery. The machine also extracts maximum moisture from the fabric after which the upholstery is dried off with fans and dehumidifiers.
How Spotless Upholstery Actonpark Cleans Lounges
At Spotless Upholstery Cleaning in Actonpark, we have cleaning experts who are well-aware that not all fabrics can be cleaned using the same cleaning approach. Our upholstery cleaning experts have been trained in carrying out the cleaning of a wide variety of upholstery fabrics using different and suitable cleaning techniques. The upholstery cleaning process that we use includes the following steps:
The upholstery cleaning team coming to your property carries out a detailed inspection of the upholstery. This helps them tailor a specific treatment appropriate to the fabric of the upholstery.
The team vacuums the upholstery evenly from end to end. This is sufficient for removing deep-seated pollen, dander, dust particles and grime from every part of the upholstered couch or lounge.
After the vacuuming, they carry out the stain removal process after proper assessment and inspection of the stain. They then also carry out the pre-treatment accordingly before beginning the actual upholstery cleaning.
The pre-treatment applied in the above mentioned step is to make sure to make the dirt and dust come loose from the fabric to ensure a deeper clean. All the chemicals and products used during the pre-treatment and further cleaning are gentle, mild yet work wonders.
The products that we apply thereafter are rubbed in with a rotary brush for a few seconds for smooth removal of stains and any dirt particles.
Professional Services Offered by Spotless Upholstery Cleaning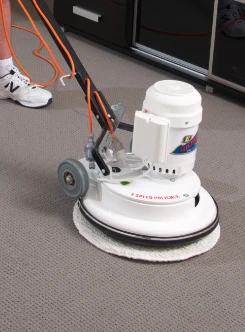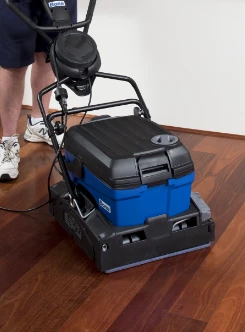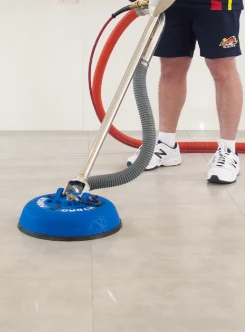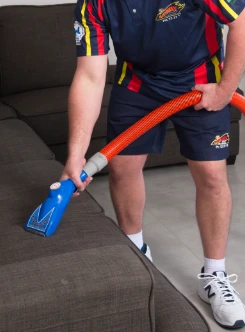 Why Choose Us?
Our Sofa Cleaning Actonpark Results are flawless and 100% perfect.
The cleaning techniques and methods that our Upholstery Cleaning Actonpark use are advanced and varied depending on fabrics and upholstery condition.
All our cleaning products are anti-bacterial and will last for months at a stretch.
We provide same day and emergency bookings for all the upholstery cleaning services.
All the services are completely guaranteed.
We assure 100% customer satisfaction for each of our services.
Location: Actonpark ACT, Australia
Hours
Monday

5:30am–11:30pm

Tuesday

5:30am–11:30pm

Wednesday

5:30am–11:30pm

Thursday

5:30am–11:30pm

Friday

5:30am–11:30pm

Saturday

5:30am–11:30pm

Sunday

5:30am–11:30pm
Phone
Frequently Asked Questions
Q1. How much time is the upholstery cleaning product left on the fabric?
We as upholstery cleaning experts leave the cleaning products on for a minimum of 5-7 minutes after application.
Q2. For how much duration does one need to keep off the upholstered couch after its cleaning?
We recommend letting it dry and not using it for 4-6 hours after we clean the upholstery in your property.
Q3. How does your team dry out upholstery after cleaning it?
We extract moisture from the upholstery with our machinery. We also use fans and air movers that ensure every drop of moisture is removed from the upholstery.
Q4. Why are professional upholstery cleaning services important?
Professional upholstery cleaners are able to deep clean a variety of couches and lounges thus also extending the lifespan of the fabric. Additionally, it is also impossible to achieve results like theirs with basic rental equipment.
Q5. How can I clean upholstery safely without spoiling it?
You can clean your upholstery yourself with the help of vinegar, dish washing soap mixed in water. However, opting for professional care is a better alternative as that guarantees better result without harming the fabric.
Q6. What is the cleaning technique used by upholstery cleaning professionals?
We at Spotless Upholstery Cleaning in Actonpark have professionals with training in the usage of steam cleaning, shampooing, and hot water extraction which are all effective in cleaning out upholstery well.
Spotless Upholstery Cleaning: Perfect Care and Public Liability Insurance
Experience the unbeatable combination of cleanliness and security with Spotless Upholstery Cleaning. We are a Melbourne-based Company and offer exceptional services backed by a $20 million public liability insurance coverage. Plus, our expert cleaners are fully qualified and licensed (License No. Aus 665595).
Experience the extraordinary today!
PremierGuard™ & Scotchgard™ Fabric & Upholstery Protector in Actonpark
We are experts at restoring your furniture to its original condition and shine. We offer Premier Guard™ & Scotchgard™ Fabric & Upholstery Protector for commercial, residential, industrial, and retail spaces.Our services include:
Loveseat sofa cleaning and protection
Chesterfield cleaning and protection
Lawson-style sofa cleaning and protection
Chair cleaning and protection
Bridgewater couch cleaning and protection
Camelback couch cleaning and protection
Cabriole couch cleaning and protection
Divan couch cleaning and protection
Chaise lounge cleaning and protection
Settee sofa cleaning and protection
Sleeper sofa cleaning and protection
Bunk bed sleeper cleaning and protection
Mid-century modern couch cleaning and protection
We use the latest technology and methods to clean and protect your furniture. We also offer a satisfaction guarantee, so you can be sure that you are getting the best possible service.Contact us today to schedule a consultation and learn more about our services.