Upholstery Cleaning Ballarat by Spotless Upholstery Cleaning
Upholstery and the furniture is prone to catch dust, dirt and invisible contaminants and allergens. These pollutants have an adverse effect on the health of your household while also degrading the indoor air quality of your home. Your family members can experience difficulty in breathing, frequent bouts of cough, cold, dust allergies and more. Reach out to Spotless Upholstery Cleaning Ballarat to have your upholstery serviced and cleaned by experts.
Solutions for all your cleaning issues. Call us on 0482075034 to know more information about upholstery cleaning services.
How Spotless Upholstery Ballarat Cleans Sofa/Lounges
Inspection – Our teams inspect the upholstery fabric and its condition. This is helpful in determining the specific chemicals necessary that would prevent any run-off of its colours. We have teams well-versed with the cleaning of couches and sofas made up of natural fabrics like cotton, silk, linen, wool and more.
Stain Removal – The team then goes on to apply stain removing products based on the type of the stain on the fabric to remove any existing stains in a smooth manner. The stain remover is allowed to remain on the fabric for a few minutes after which it is cleaned off and the remaining procedure is continued.
Upholstery Cleaning – The upholstery cleaners then clean the fabric using a combination of advanced techniques and products suited to the fabric. The team ensures removal of every trace of dirt, dust and stains from the upholstery. We have specialized cleaning solutions that can remove dirt, oils and grime trapped in the fabric.
Through Drying – The cleaned upholstery is then dried with advanced and fast dryers and air movers. The area is also then ventilated properly. Care is taken to avoid exposing the upholstery to direct sunlight to prevent fading.
Upholstery Maintenance – The client gets tips and guidelines for protecting the upholstery in the best way possible after the upholstery cleaning session. This will prevent the upholstery from getting soiled or dirty easily thus also prolonging the professional cleaning sessions.
Different Upholstery Cleaning Methods
Steam cleaning
Steam cleaning is a highly effective method to clean couches and upholstery. We have cutting-edge technology for steam cleaning that can penetrate steam and cleaning materials into the narrowest portions of the couch.
Dry cleaning
Effective dry cleaning solutions are injected in a high pressure and speed on the fabric. A dry cleaning machine then suctions out the dirt and dust trapped inside the seams and folds of the fabric.
Hot water extraction
In this upholstery cleaning technique, the cleaning products are inserted into the upholstery. This is done in a manner that dislocates dirt and dust spots from the upholstery cleaning out the upholstery more effectively. The chemical and dirt run-off is then removed with machinery.
Spotless Upholstery Cleaning Ballarat Process
Inspection – The most important thing to do before one begins the cleaning process for upholstery is to identify what kind of fabric it is made of. We also take into account the manufacturer's instructions, if any and employ the most suitable cleaning solution.
Removing Dry Dust – The second important step is to get rid of all dry dust and other dry particles from the upholstery before water is used. This is done using vacuum cleaners.
Applying Cleaning Agents – At this point, it is time to use an agitator to apply the cleaning solution that goes deep into the fabric giving an enhanced cleaning experience. This step is done for upholstery dry cleaning.
Hot Water Extraction – On the other hand, for upholstery steam cleaning we wash your upholstery using hot water extraction system and then use a vacuum to extract all dirt, contaminants, and water mixed with cleaning solution.
Drying – Finally, we make sure to absolutely dry the upholstery so that there is no chance of any bacterial growth once we leave.
Sanitising – Contaminants have the potential to cause serious health problems, if left unnoticed. So we sanitize the upholstery for complete satisfaction that the upholstery is absolutely clean and healthy.
Final Inspection – Finally we do a thorough inspection of the cleaned carpet and ensure that the upholstery has been properly cleaned.
Advantages of Couch Steam Cleaning Ballarat
Do you know how advantageous professional upholstery cleaning is? Here is a list of major benefits getting your upholstery cleaned by experts once every season:
Added life for upholstery
Cleaner upholstery
Healthier and more hygienic upholstery
Allergen and contaminant free upholstery
More beautiful upholstery
Pure indoor air with cleaner upholstery
Stain free upholstery
Odour free upholstery
Who would not like their favourite upholstery to last as long as possible? If you also want that they don't think twice. Just get in touch with Spotless Couch Cleaning Gretna and get the best kind of cleaning for your upholstery!
Leather Upholstery Cleaning Ballarat
Spotless Upholstery Cleaning Ballarat offers the finest cleaning services for your precious leather upholstery. We have a special team for leather upholstery cleaning. We have unique cleaning solutions and methods that are designed to cater to the need of your expensive leather upholstery. Our leather upholstery cleaning service not just cleans the upholstery but adds lustre and glow as well. It makes your leather upholstery shine just like new again.
We clean all types of leather including:
Aniline Leather Couch Cleaning
Nubuck Leather Upholstery Cleaning
Semi-Aniline Leather Lounge Cleaning
Suede leather Leather Sofa Cleaning
Call us to know more about our leather upholstery cleaning solutions.
Professional Services Offered by Spotless Upholstery Cleaning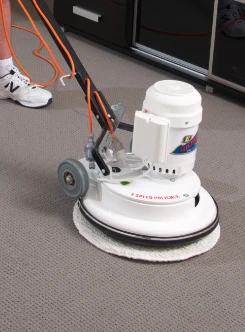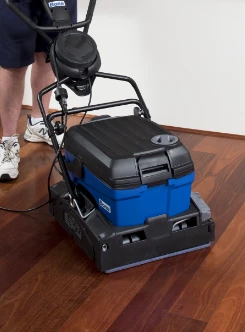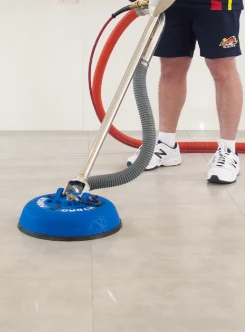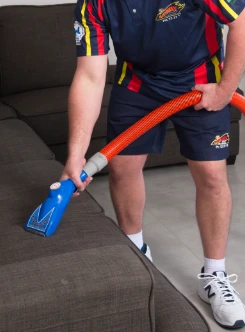 What Makes Spotless Upholstery Cleaning Ballarat Different
We use specific upholstery cleaning solutions according to the type and fabric of the couch.
The upholstery cleaning approach also differs according to the make, fabric and type of material of the upholstery.
The teams are trained to apply pre-cleaning sprays and materials for cleaning sofas and couches made out of synthetic materials. These chemicals are essential in the easy removal of dust and dirt.
The pre-treatment chemicals that we use prevents colours from coming off.
Location: Ballarat VIC, Australia
Hours
Monday

5:30am–11:30pm

Tuesday

5:30am–11:30pm

Wednesday

5:30am–11:30pm

Thursday

5:30am–11:30pm

Friday

5:30am–11:30pm

Saturday

5:30am–11:30pm

Sunday

5:30am–11:30pm
Phone
Frequently Asked Questions
Q1. How can one maintain their upholsteries in a clean condition always?
You can maintain clean upholsteries by vacuuming them regularly. Also, keeping an eye out for substance spillage and preventing them from happening is also a good way to keep your upholsteries clean.
Q2. How regularly does one need to have their upholstery cleaned?
You should opt for professional upholstery cleaning once every year. The frequency is higher if there are pets or kids or both in the property.
Q3.Why is deep cleaning of upholstery necessary?
Deep cleaning of upholstery is necessary for removing dirt deposits in deepest spots, mould and other contaminants from the couch that cannot be removed by vacuuming.
Q4.How should upholstery be cleaned?
Upholstery can be cleaned using DIY methods and equipment but a more effective clean can be achieved only by consulting professionals for the job. Connect with Spotless Upholstery Cleaning Ballarat for more details on our services.
Q5.Why is it important to have clean upholstery?
It is important to clean your upholstery regularly to not just maintain its bright colours but also to protect it from germs, stains, smells, dust and dirt which latches on to its surfaces. Extended exposure to these contaminants can expose your household to allergies and illnesses.
Q6.How much is the time necessary for cleaning upholstery of a residential property?
The cleaning time necessary depends on the size of the couch or sofa and the cleaning techniques to be used. However, our upholstery cleaning technician can provide you with the exact details.
Q7.When can the upholstery be used once it has been cleaned?
The drying time differs according to the cleaning techniques used. However, average drying time ranges anywhere between 1-6 hours.
Spotless Upholstery Cleaning: Perfect Care and Public Liability Insurance
Experience the unbeatable combination of cleanliness and security with Spotless Upholstery Cleaning. We are a Melbourne-based Company and offer exceptional services backed by a $20 million public liability insurance coverage. Plus, our expert cleaners are fully qualified and licensed (License No. Aus 665595).
Experience the extraordinary today!
PremierGuard™ & Scotchgard™ Fabric & Upholstery Protector in Ballarat
We are experts at restoring your furniture to its original condition and shine. We offer Premier Guard™ & Scotchgard™ Fabric & Upholstery Protector for commercial, residential, industrial, and retail spaces.Our services include:
Loveseat sofa cleaning and protection
Chesterfield cleaning and protection
Lawson-style sofa cleaning and protection
Chair cleaning and protection
Bridgewater couch cleaning and protection
Camelback couch cleaning and protection
Cabriole couch cleaning and protection
Divan couch cleaning and protection
Chaise lounge cleaning and protection
Settee sofa cleaning and protection
Sleeper sofa cleaning and protection
Bunk bed sleeper cleaning and protection
Mid-century modern couch cleaning and protection
We use the latest technology and methods to clean and protect your furniture. We also offer a satisfaction guarantee, so you can be sure that you are getting the best possible service.Contact us today to schedule a consultation and learn more about our services.